Whether it's Dory from Finding Nemo saying, "Just Keep Swimming." Or Buzz Lightyear from "The toy story" concludes that "The important thing is that we stick together", Disney has played a significant role in helping many children imbibe important traits and characteristics from their favourite movie, one of those being Perseverance.
Here are the Top 15 Movies about Perseverance for children to watch and learn important life skills from –
1. Homeward Bound: The Incredible Journey (1993)
This movie begins with the Seaver family heading off on a trip to San Francisco. As they leave their pets behind with a friend, the American bulldog who has quite a fun-loving personality along with sassy, his feline friend starts to worry about their family being gone for good. Shadow, a golden retriever, had belief in his owner Peter and, fueled by faith, they take on an epic journey to find their home and their beloved owners.
2. Mulan (1998)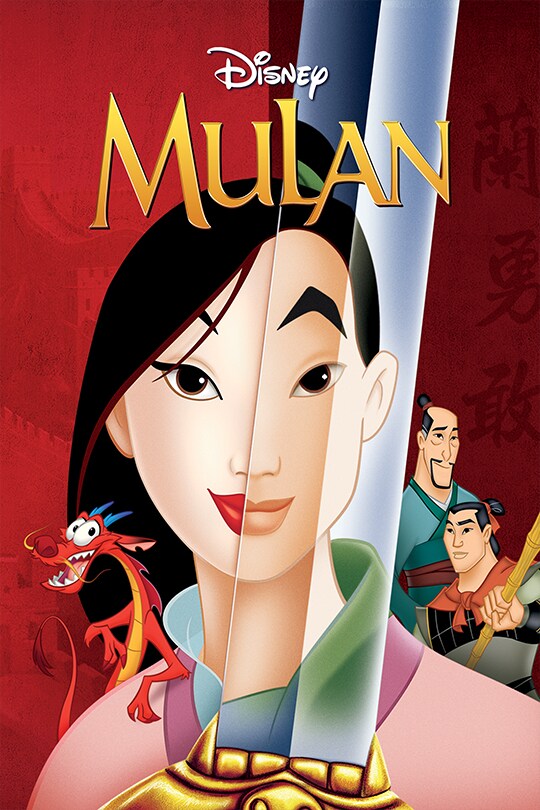 One of the most popularly favourite stories of all times, Mulan revolves around a daughter who disguised herself as a man and enlisted in the army in place of her ailing father. To prevent and protect him, she stands as strong as a shield in front of him and battles with their enemy Huns. In the end, she manages to save both the country as well as her father with her bravery and determination and wins all of our hearts along the way.
3. October Sky (1999)
Homer Hickam, the protagonist of this true and uplifting story dreams of pursuing a career in rocketry. While everyone around him, including his family, disapproves of his lofty ambitions, he has a friend and a sympathetic teacher with the help of whom he starts to build rockets. This story revolves around the father-son relationship and how it changes over time along with all of Homer's successes and failures.
4. Hoot (2006)
The protagonist of the film, Roy befriends a pair of siblings who deeply care for a flock of wild owls with whom he discovers a restaurant that is built in a place which the owls consider their home. This story takes charge when all of them join hands with the local police to fight and protect the endangered species. This is a story about standing up for the right, the power of friendship and the idea of perseverance.
5. Ratatouille (2007)
This story revolves around a rat named Remy who had always dreamt of being a professional chef. However, it's no surprise that rats aren't exactly welcomed in a kitchen. Regardless of it all, Remy moves to Paris all determined to pursue his dream.
6. Meet the Robinsons (2007)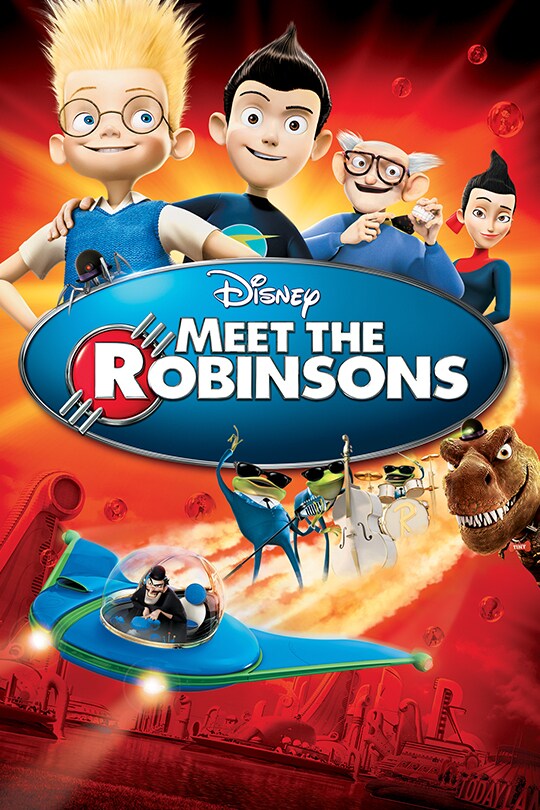 An orphaned young inventor, Lewis has a ton of excellent ideas that lead him to go out on a time-travelling adventure that not only saves his future but also reconnects him with his family that he had never really known. With the help of his family, he learns to move forward in life and grows to have more belief in himself.
7. Soul Surfer (2011)
This movie is based on real-life incidents wherein the Soul Surfer tells the moving and heart touching story of Bethany Hamilton. Bethany is a teenage surfer, who is very competitive by nature. She loses her arm in a shark attack. Despite this tragedy, she refuses to give up and is determined to surf with one arm. This story proves to be a great inspiration to one and all, it is a true example of how perseverance is all one needs to pursue their dream.
8. Monsters University (2013)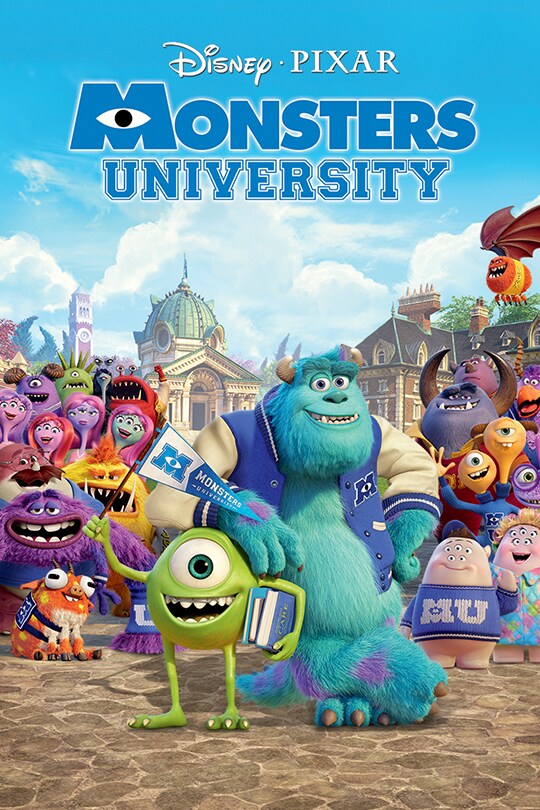 The narrative revolves around Mike and Sully who dream of becoming Scarers in the Monster University but it comes more naturally to Sulley. The two develop a rivalry that eventually gets them both out of MU's Scare Program. For them to become Scarers, they'll have to overcome their differences and learn to work together.
 9. McFarland, USA (2015)
After Jim White, a football coach loses his job and moves his family to McFarland, he begins to coach cross-country. While his seven team members have little to no hope for their future and limited belief in themselves, Jim discovers they are talented runners and motivates them to work on their strengths. With incredible commitment, work ethic, as well as perseverance, he turns these novice runners into champions.
10. Leap! (2016)
Felicie, an orphan with big dreams in her eyes, urges to become a ballerina and flees to Paris to train in a celebrated ballet school. This story revolves around the long and intense auditions, that range from her going back to her hometown to finally landing a part in her dream project.
11. A Reindeer's Journey (2018)
This is a documentary that can also be labelled as a family film that follows Ailo, who is a newborn reindeer as he survives. an Arctic winter. His mother was forced to leave the protection of the herd to give him birth and the pair strives to overcome frigid weather as well as dangerous predators to rejoin this group of theirs.
12. Elliot The Littlest Reindeer (2018)
A miniature horse, Elliot doesn't let his size stop him from achieving his goal of joining Santa's reindeer team. An opportunity opens up making Elliot jump at the opportunity of participating in the North Pole try-outs. Even though he is both teased and doubted by others, Elliot's determination stands undeterred and he strives to achieve his lifelong dream.
13. The Boy Who Harnessed the Wind (2019)
William is a 13-year-old who is thrown out of his school in Malawi when his parents can no longer afford the fees. His determination to keep learning encouraged him to sneak into the school's library and read about topics like electrical engineering and energy production. Upon facing a natural calamity, he comes up with a brilliant idea that leads him to a successful crop and a college scholarship.
14. Jingle Jangle: A Christmas Journey (2020)
The film is about the rediscovery of creativity and determination after a highly successful toymaker, Jeronicus Jangle deals with the theft of his greatest invention. His granddaughter helps him face a final showdown with his apprentice. It teaches powerful lessons of forgiveness, the persistence as well as integrity.
Have you read? – How To Help Your Kids To Think Like An Entrepreneur?
15. Raya and the Last Dragon (2021)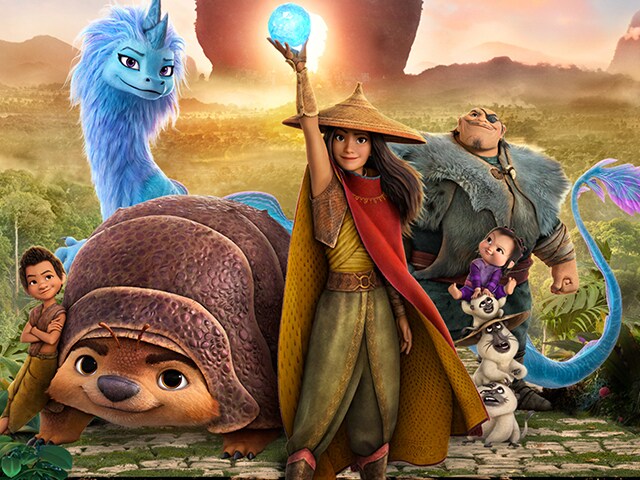 This is a beautiful film with amazing graphics and animation that revolves around the story of a warrior named Raya who is determined to restore harmony to the fantasy world of Kumandra. For the same, she goes on a challenging journey in the quest to find the last remaining dragon. While overcoming a series of action-packed obstacles, Raya learns about the importance of unity, teamwork and having faith in others.
Conclusion
The art of staying focused on achieving one's goal and never giving up is best reflected throughout the course of these movies. With the help of these, children are not told but shown the kind of behaviour and skills that are not only ideal but would benefit them in the long run and it becomes much easier for them to comprehend and trace the trajectory of the character of their choice rather than simply being told the difference between the good and the bad.