There were various superstitions, which were proving to be hindrance in the progress of a person. Rammohan had completely discarded such customs. At that time Oceans were considered Brahmins according to the religious books. So many people started worshipping the oceans, but when somebody went overseas, he was considered a sinner.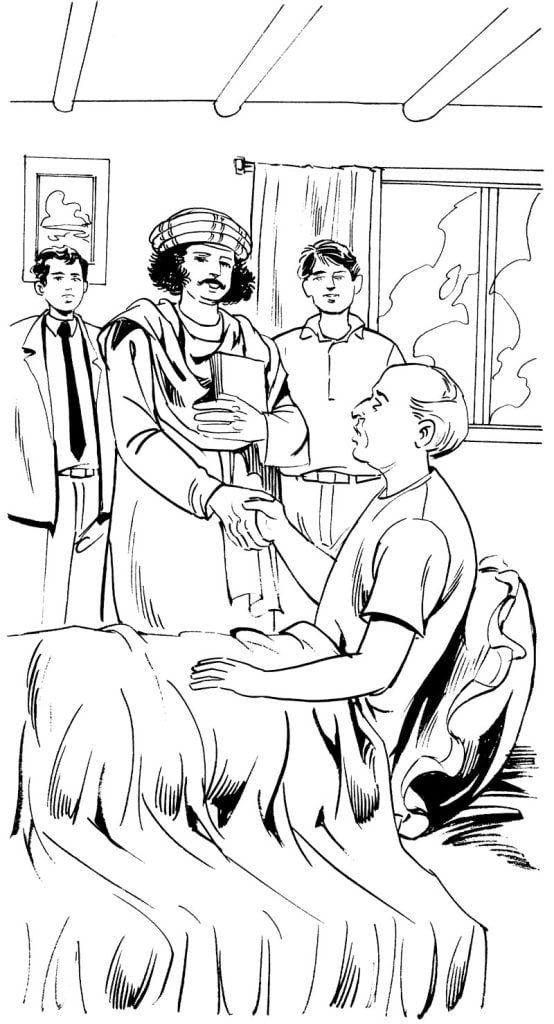 One hundred and fifty years ago a Hindu was considered, non-religious or an atheist when he went overseas. He was severely punished for condemning the Sea God. But Rammohan criticised all these superstitions. He entered England through sea route.
He went to England to meet the king there. He wanted to give a request letter to the king. Through this letter, it was demanded to raise the amount given to the Mughal emperor, because the king of England was giving less amount to the Mughal emperor.
The Mughal emperor had sent Rammohan to England at his own expense. At that time the first modern man of India, Rammohan was entrusted with the title of 'Raja'.
Contribution in Prohibition of Sati Pratha
Rammohan was now the apple of the eyes of every Indian.
He went to England as a king. He went there for two reasons. First, he was to present the request letter of the Mughal emperor. Second, he wanted to present the rationale behind eliminating the 'Sati Pratha' in the Parliament of England. He still remembered the scene when his sister-in-law was burnt along with her dead husband.
When he reached England many people protested against him. Rammohan reached Liverpool amidst the protests.
Famous historian William Rathbon sent his son to Rammohan. His son wanted Rammohan to stay at his residence. Rammohan agreed to this. At that time Rathbon was seriously ill. He was delighted to see Rammohan.
Rammohan also visited various big organisations. Everywhere his thoughts were welcomed.
People of England were surprised by his speech as he had also mentioned about their customs. He also disclosed many things which people there also did not know about England.
After completing his mission in England, he visited France. Before this he had presented the proposal of eliminating the 'Sati Pratha' in the English Parliament and it was passed by majority. Rammohan was very much delighted by this. He had struggled hard for it. The way he protested against idol worship, it was liked by everyone. But even then, some people planned to kill him many times. But every time he escaped unhurt.
Nobody would dare to raise voice against casteism as he did. He worked freely for his mission. He worked for the human society inspite of severe protests. He spent all his wealth for the welfare of the human society. When foreigners faced trouble they would come to him for financial help. Rammohan always stood there for help.
Rammohan was counted in the list of rich people. Inspite of this he had to depend on others while on England tour. He had to eat other's foods. So he felt ill. He had to face financial crisis as he had donated his money to various organisations of England. The organisations had been declared bankrupt.
The people of those organisations who were jealous with him, blamed Rammohan of the misuse of money. He was not to be blamed for all this, but he had to spend a lot of money to prove his innocence. He was given justice but financial crisis made him very weak.